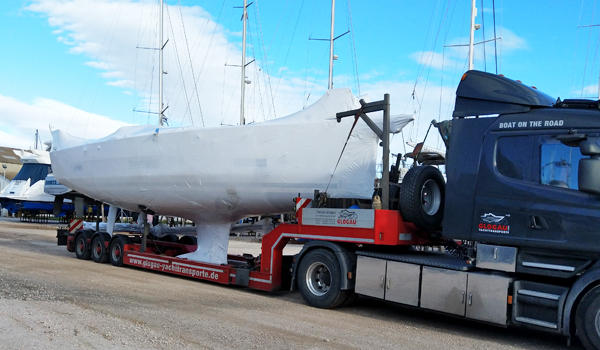 The 3 new Dufour 390 have arrived at Olympic Marine in Lavrion
With a time difference of one week from each other, the three sister yachts R2D2, BLU and COAST to COAST have arrived at the land area of Olympic Marine.
The protective plastic cover will be removed, the accessories will be unpacked and equipment installation will start. Stanchions and railings first, anchor chain in its locker, mast accessories installed while the masts are still on the ground. A sophisticated feathering propeller will also be installed at this time.