Professional Services for Sailors, from Sailors !
Love for the sea creates a desire to own a boat, to many people. However, very few people proceed to make this wish come true. Even when the financial prerequisites are in tact, the procedures, the service and the care required on an annual basis are enough to hault the plans of the majority of people. Things become more complex, if the boat is also required to be chartered (with or without crew).
This is the basis on which some Fleet Management companies have been active and busy for many decades. They practically take ownership of all these worries and deliver some income and a few weeks of "carefree" holidays to the owner. Why then, a great number of (managed) boat owners do sell their "dream" after a few years ? And why a great number of them complain about the services they have received ?
We believe that only true sailors or people who have been active in sea activities (and not simply being a member of the marine industry in general) can feel empathy for a boat owner, who bought his boat out of his love for the sea.
A boat is not a mere professional tool, even when it is actually a true commercial asset and is being chartered on a regular basis. Neither, a means of transportation, like a car. Every boat has its own name, its own character, its own unique faults and advantages, its own identity.
That is why some charterers ask by name the same boat that they had chartered in the past !
We are sailors, we are boat owners ourselves, we are interested to grow our ownership of boats and having secured some excellent conditions for our own boats, we can undertake to do the same job that we do for our boats, for the boats of other owners, for mutual benefits. Benefits related to a larger turnover, benefits related to economies of scale and benefits due to boat loving care !
So here is what we, at SeaStarSailing, can do as Fleet Managers :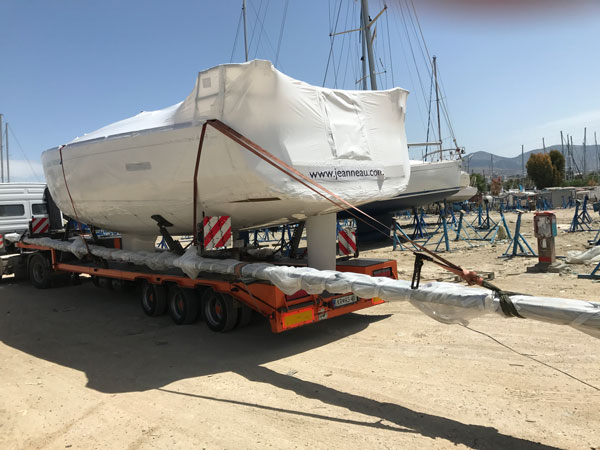 Before your buying a Sailing Boat
We can provide a market demand analysis for various types of boats.
Point to popular features and characteristics, per type of boat.
Help you achieve an excellent purchase price from the shipyard.
Help you calculate your expected annual return on investment.
After your placing an order to a shipyard
We can advise you on reliable boat transportation and insurance.
Check the boat upon arrival.
Provide experienced authorized local contractors who will put the boat together (mast installation, engine start-up, etc)
Help you buy good quality nautical equipment at low cost and have it installed by reliable contractors (sprayhood, bimini, electronic equipment, life saving equipment, dinghy, outboard, linen, cutlery, crockery, toys, etc)
Perform sea trials prior to delivering a yacht to customers
Boat registration and licencing
Make the boat available for bookings
Detailed professional photo-shoot
Brochure/Leaflet creation for the boat
Registration in the major Booking engines
Inform International Brokers about the new arrival
Promote the boat through
Our stands in International Boat shows
Our stands in International Broker events
Our website and the social media
Leaflets to Brokers
Email marketing
Handle all the Booking procedures
Respond to enquires with offers
Make proposals to Brokers
Make reservations (options and bookings)
Update Booking engines to sustain Real-Time availability
Prepare Charter contracts
Collect all Payments
Respond to requests for Skippers and Hostesses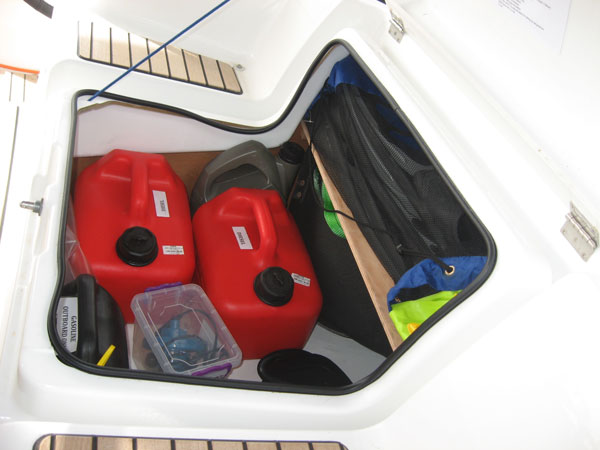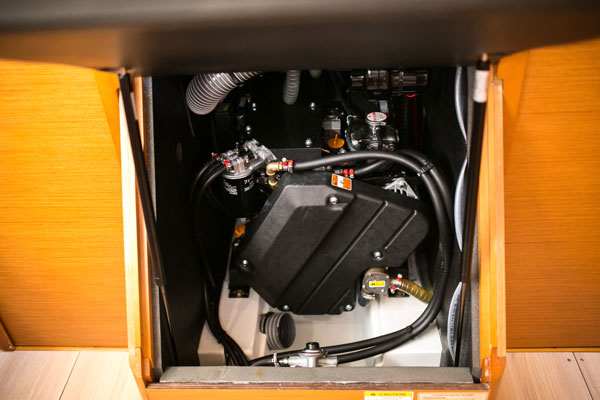 Prepare the boat for delivery to charterer
Repair any damages from previous charterer
Remove and dispatch for cleaning all linen
Put all boat equipment in order, each piece to its appropriate location according to the specifications
Clean all bilge areas
Clean all interior spaces
Disinfect all toilets
Wash and dry all cutlery and crockery
Clean all external spaces and surfaces
Provide fresh linen
Provide fresh courtesy supplies
Fill Water tanks
Inspect/repair, clean dinghy
Inspect/repair outboard, petrol refill
Inspect/replace gas bottles
Reset all electronic equipment preferences to standard
Pay contractors
Purchase and payment of supplies
Collection and forwarding of bills/receipts to accounting
Check-in Charterers
Pick people from the airport, if required
Crew List preparation
Signing of all contracts and required documents
Submission of documents to the Port Police
Security deposit collection
Introduce the charterer to the boat and all its functional characteristics
Assistance for route planning, if requested by the charterer
Keeping in touch with the charterer during the charter period
Solution of any problem that might arise during the charter period
Check-out Charterers
Check underwater part of hull (contract diver)
Check all boat equipment for damage, other than normal wear and tear
Collect damage compensation (if appropriate)
Security deposit return
Boat-Refueling at the charterer's presence and expense
Winter Care
Hoist the boat out of the water and place it on land ,on a cradle
Clean the hull, the engine, the propeller and any other underwater devices (e.g bow-thruster)
Treat with anti-fouling
Polish all external (gel-coat) boat surfaces
Treat all teak surfaces
Remove all sails for washing and winter storing
Remove spray-hood and bimini, wash and store
Inspect, lubricate and protect all gear (e.g. winches, windlass, etc)
Remove and store expensive external equipment (e.g GPS plotter)
Inspect all interior spaces and perform repairs, if required
Tighten all screws and bolts both internally and externally

We make sure that all contractors bill the owner in a transparent way and in a timely manner, so that no claims are raised after a few months when the real circumstances might have been forgotten.
We commit ourselves for an initial two year agreement, agree our compensation for our services beforehand and renegotiate thereafter on an annual basis.
Since we aim to expand the fleet under our management, in order to achieve economies of scale, our fees are very provocatively competitive.
Please contact us, we shall be happy to be of service to a fellow boat owner sailor.